Winter Pack cost only $90
Allah SWT says in the Qur'an:
"Whoever saves one life, it is as if he has saved the whole of mankind." How many of us will be in need of rescue on the day of judgment? ALL of us!
A simple act of providing a Winter Pack to save your brothers' and sisters' lives in this life can save you in the afterlife.
JUST $90 will provide Oil, Flour, Dall, Beans, Green Tea, Peas, Blankets, Wood Burner, and Hygiene items for at least four months which will allow the needy to stay warm during winter.
Direct Bank transfer:
Direct bank transfer in Europe
Qamar e.V
IBAN: DE28370501981935235950
BIC: COLSDE33XXX
Bank: Sparkasse
Azizi Bank Accounts in Afghanistan:
USD Account No. 007801200705578
SWIFT Code: AZBAAFKAXXX
Bank: Aziz Bank
AFN Account No. 007801100703405
SWIFT Code: AZBAAFKAXXX
Details for Western Union and MoneyGram Transfer:
Address: Kabul, Afghanistan
Contact: +93 77 722 2178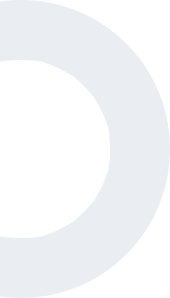 Winter Appeal Afghanistan - 2023
As you all know Afghanistan is a cold country and more than 92% population is living under the poverty line. There are millions of families who have lost their houses due to an ongoing war that has lasted for decades. last year, alhamdulillah, we were able to raise enough funds and provide winter support to more than 5000 families in different provinces of Afghanistan.
This year we are planning to help 5000 families in sha Allah and provide them winter pack which includes: Oil, Flour, Dall, Bean, Green Tea, Pea, Blankets, Wood Burner, Hygiene items for at least four months. 
This distribution will take place in Kabul, Lugar, Paktya, Khost, Pakteka, Laghman, Nangarhar, Wardak, Panjshir, Kapesa, Parwan, Baghlan, Badakhsahan, Kunduz, Takhar, Samangan, Mazar, Sar Pool, Jozjan, Faryab, Ghor, Kandhar, Zabul, Orozgan.